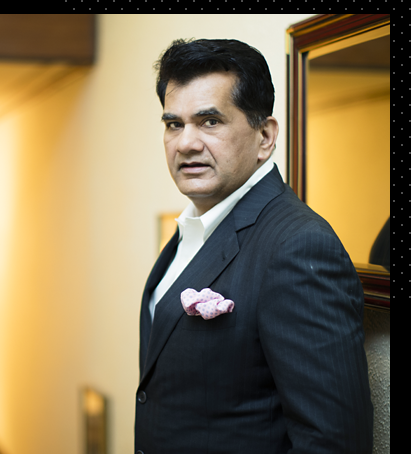 Biography

Amitabh Kant

India's G20 Sherpa,
and former CEO, NITI Aayog

Amitabh Kant is presently India's G20 Sherpa. The G20 or the Group of Twenty is a forum where policymakers of industrialized and developing economies meet to discuss key issues in the global economy. The G20 countries account for 85% of global GDP, 75% of world trade and about two-thirds of the world's population.
Amitabh Kant is a governance reformer and a public policy change agent for India, having driven key reforms and initiatives during his tenure as the Chief Executive Officer of the National Institution for Transforming India (NITI Aayog) (2016-2022) and the Secretary of the Department for Industrial Policy and Promotion (DIPP) (2014-2016), Government of India. He has been a key driver of flagship national initiatives such as Startup India, Make in India, Incredible India, Kerala: God's Own Country and the Aspirational Districts Program. These initiatives have repositioned India and Kerala and have widely been recognized as transformational.